All recipes
Scallop Skewers with Vegetables
A gourmet recipe that's perfect for a romantic dinner!
New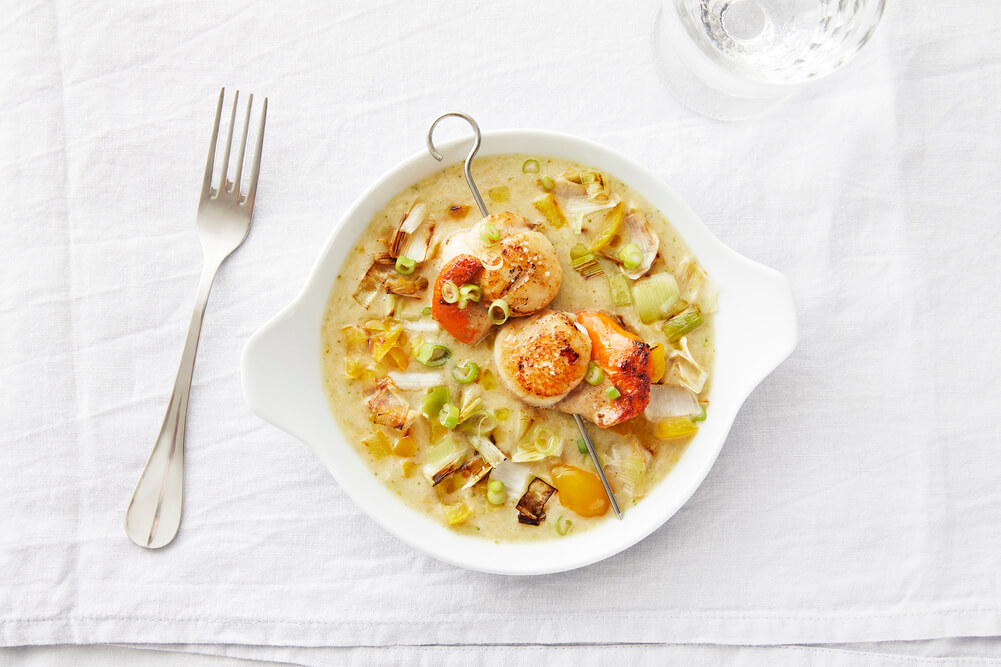 Cut the vegetables into small cubes and brown them for 10 minutes in a pan with a drizzle of olive oil.
In a blender, combine 2/3 of the cooked vegetables with the water, ginger (to taste) and Energy Diet.
Fry the scallops in butter for 10 minutes. Pour the mixture into 2 mini casserole dishes.
Place a mini casserole dish, a skewer of scallops and the rest of the pan-fried vegetables on a plate.
That's it, what do you think?
---