All recipes
Smoked Salmon and Avocado Pancakes
For a fresh and tasty starter!
New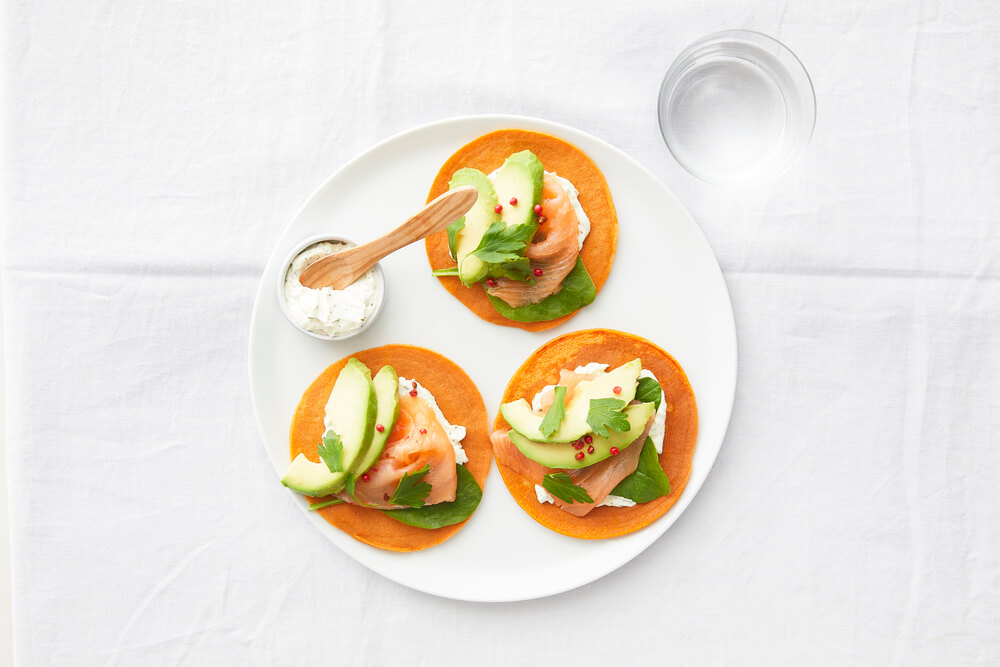 Mix the Energy Diet Tartine portions with the milk and egg.
Cook the pancake batter in a hot frying pan.
Mix the cheeses with the chives, season with salt and pepper to taste.
Remove the peel and mash the avocado in a bowl.
Cut the smoked salmon into small squares.
Top the pancakes with the cheese mixture, mashed avocado and pieces of smoked salmon.
Roll them up and serve whole or cut up as a starter !
That's it, what do you think?
---