All recipes
Gazpacho with Cream Cheese Toast
Refreshing, delicious food and sunshine are the order of the day!
New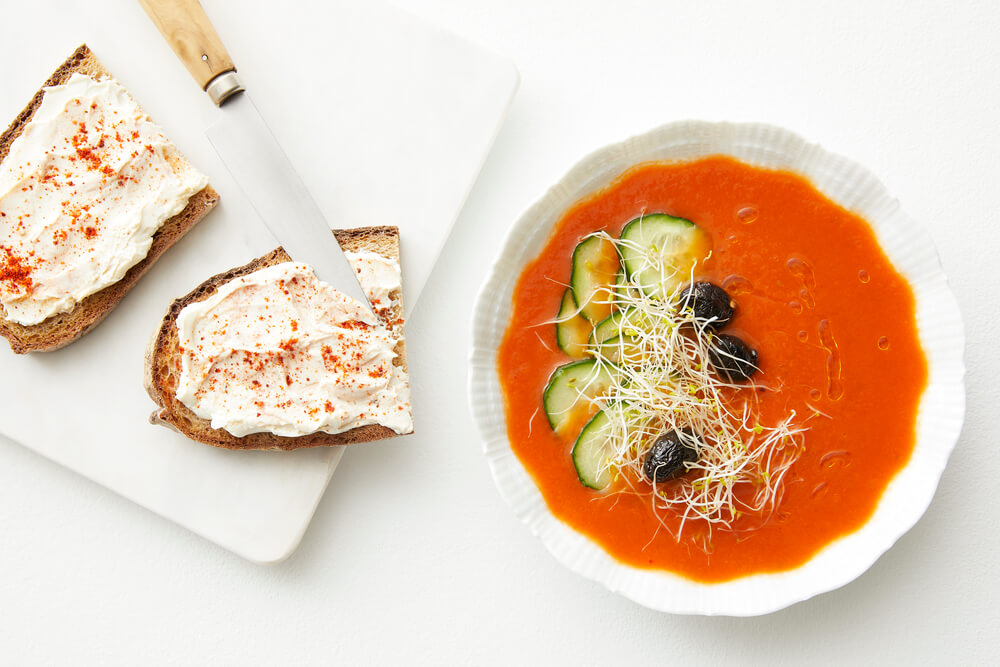 In a blender: put the fresh tomato juice, cucumber, garlic clove and half the small onion. Blend everything together.
For the toast: 8 portions of Energy Diet Tartine and 3 portions of water. Prepare a ball of dough and place it in the microwave, placing a glass of water next to the dough. Cook for about 3.5 minutes depending on your oven.
Take out the bread, cut it in half and toast in a toaster. @ Place the fromage frais in a ramekin and sprinkle with the tomato and vegetable spread.
Serve the fromage frais on toast with a large glass of gazpacho, accompanied by cucumbers, olives and seeds of your choice. Bon appétit!
That's it, what do you think?
---