All recipes
Light Chocolate Waffles
A low-fat waffle recipe, combining slimming and indulgence!
New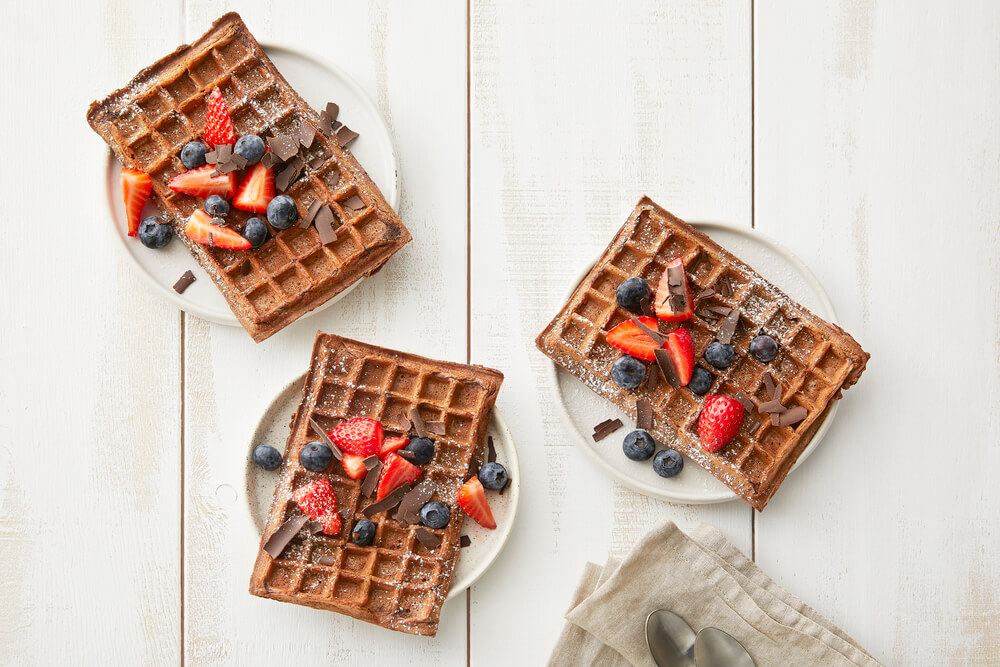 Put the 8 portions of Energy Diet Tartine, the yeast and sugar in a bowl. Gradually add the milk, fromage blanc and egg.
Beat vigorously until smooth.
Place a tablespoon of batter on the waffle iron plates and use the back of the spoon to spread it out in a thick layer.
Cook for varying lengths of time to obtain a crispy or chewy texture.
Prepare the chocolate-hazelnut spread by mixing the contents of 1 sachet with 3 portions of water.
Spread on the waffles. Treat yourself!
That's it, what do you think?
---