All recipes
Strawberry Floating Islands
A refreshing and delicious dessert!
New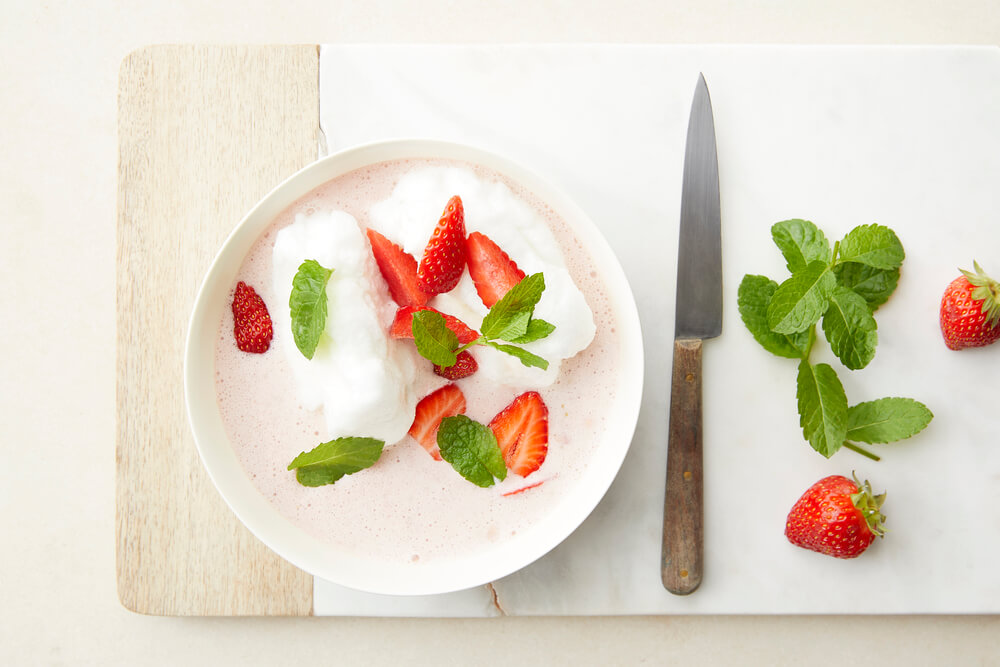 Mix the strawberries with the cold milk, yoghurt and vanilla flavour Energy Diet.
Simmer some water with a little liquid vanilla.
Beat the egg whites then add the coconut sugar to make the mixture stiff.
Using 2 tablespoons, form the egg-white mixture into a quenelle and cook for 1 minute on each side in simmering water, then place it on absorbent paper.
Arrange the quenelle on a plate with the strawberry cream, the mint leaves and a few chopped strawberries for decoration.
That's it, what do you think?
---