All recipes
Spring Pizza
A gourmet pizza that takes you on a journey!
New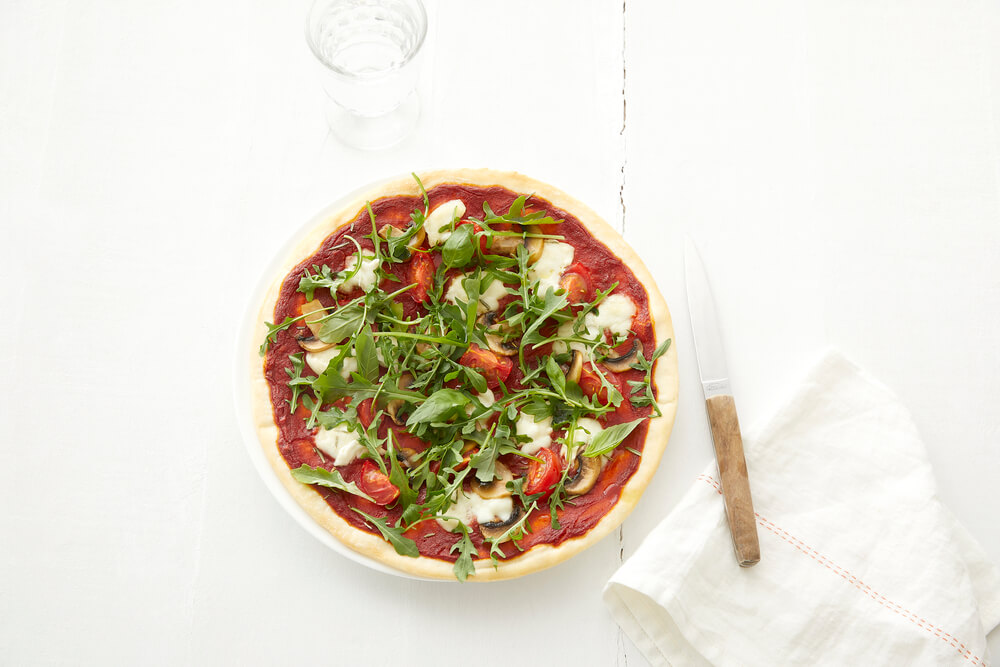 Preheat the oven to 200 °C.
Spread the pizza dough on a baking sheet and prick it with a fork.
Prepare the pizza sauce by mixing 2 packets of tomato-vegetable spread with 6 portions of cold water and the pureed tomato.
Wash and dry the tomatoes and mushrooms and cut them into thin slices. Cut the mozzarella into small cubes.
When the pizza base is golden brown, take it out of the oven and place the spread, tomato and mushroom slices on top.
Scatter the mozzarella cubes and sprinkle lightly with oregano.
Bake for another 10 minutes at 200°C.
When the pizza is cooked, place a handful of rocket leaves in the centre and drizzle with olive oil.
That's it, what do you think?
---