All recipes
Vegetable Puree
Use your imagination and add the vegetables you want to our Traditional Purée!
New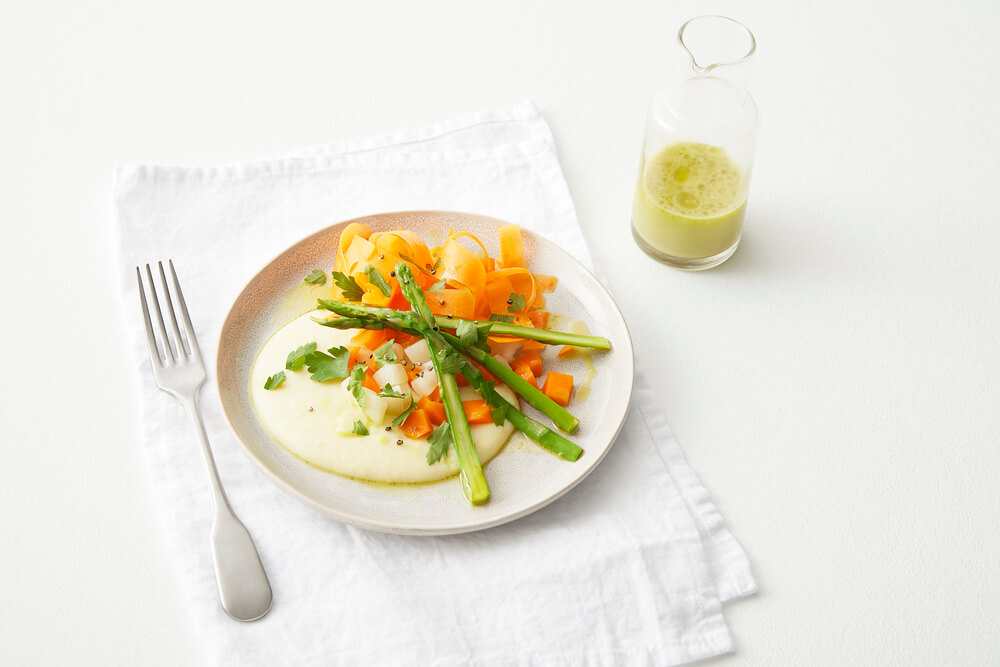 Peel the turnip and the orange and purple carrots.
Boil salted water and submerge the turnip, carrots and asparagus in it for 2 minutes.
Drain the vegetables using a colander.
Repeat with the bunch of parsley. Blend and strain to produce a smooth green sauce.
Prepare the puree by mixing the milk with the Energy Diet Traditional Puree and then add the vegetable mixture.
That's it, what do you think?
---