All recipes
Chicken and Asparagus Soup
Indulge yourself with this tasty, creamy and delicious dish.
New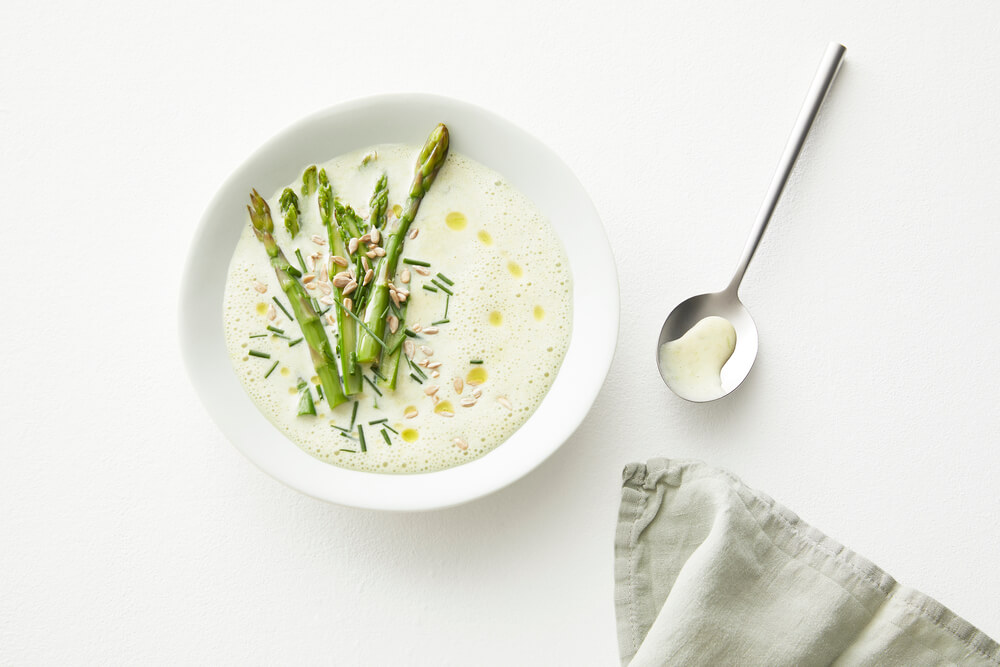 Cook the asparagus for 10 minutes in the microwave using a glass of water, a pinch of salt and a little lemon juice. Remove the asparagus and set aside the tips.
Mix the milk with the chicken and herb flavour Energy Diet.
Combine the rest of the asparagus and the water with the Energy Diet mixture. Season to taste and add lemon.
Pour into a soup dish and arrange the asparagus tips on top.
That's it, what do you think?
---