Relax herbal tea Detox Bio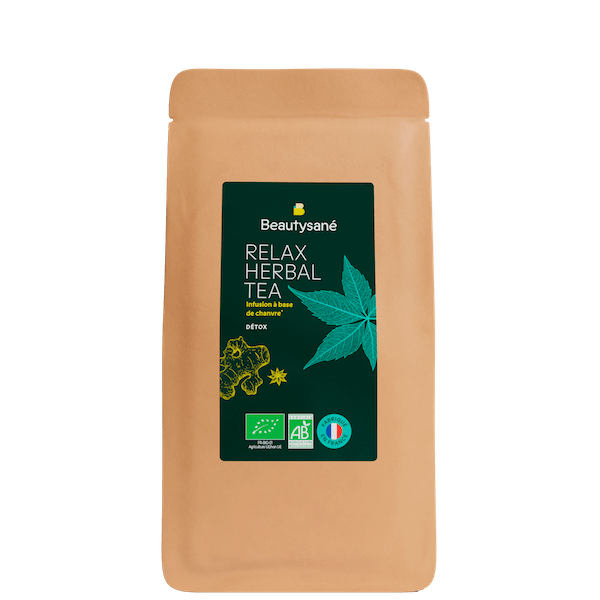 Relax herbal tea Detox Bio
Discover RELAX infusions from Beautysané!
Made of 100% organic natural ingredients, manufactured in France, they are the real deal! Our infusions are enriched with hemp flowers from French organic farming, to bring softness and serenity to your days!

The Detox infusion combines various plants selected for their relaxing and detoxifying properties. This infusion with high quality ingredients is recommended at the end of the day to relax and regain a feeling of well-being!
Hemp infusion Detox.
90% (Ginger*, fennel*, chamomile*, fresh mint*, anise*) 10%: Hemp*.
*Ingredient from organic farming. Herbal tea: French origin.
Directions for use: 2 to 4 grams per cup. Brew for 10 minutes at 80° – 100°. Do not infuse too hot. Add a fatty substance for optimal transfer of benefits. 1 to 2 cups per day.
Storage conditions: Store in a dark place.
Beautysané herbal tea contain 10% hemp in a 55 g bag.